The History of Fraser Valley Meats
The People
Behind The Brand
Supplying The Fraser Valley With Quality Meat
For Over 50 Years
The Timeline Behind The Quality
The Beginning
It all started with Henry Neufeldt, Gordon McLauchlin, Frank Harder, and Rick Neufeldt.

If you had stepped into the first shop at 45735 Alexander Avenue, you would've been greeted by sawdust, a simple counter, and a meat locker. Humble but to the point and solid in family values.
Ike
Ike Wisse was hired and still is a part of our business today!
Wholesale
Our wholesale division grew and branched across BC.
New Ownership
Our shop was handed over to new ownership and our work family bloomed into 25 employees.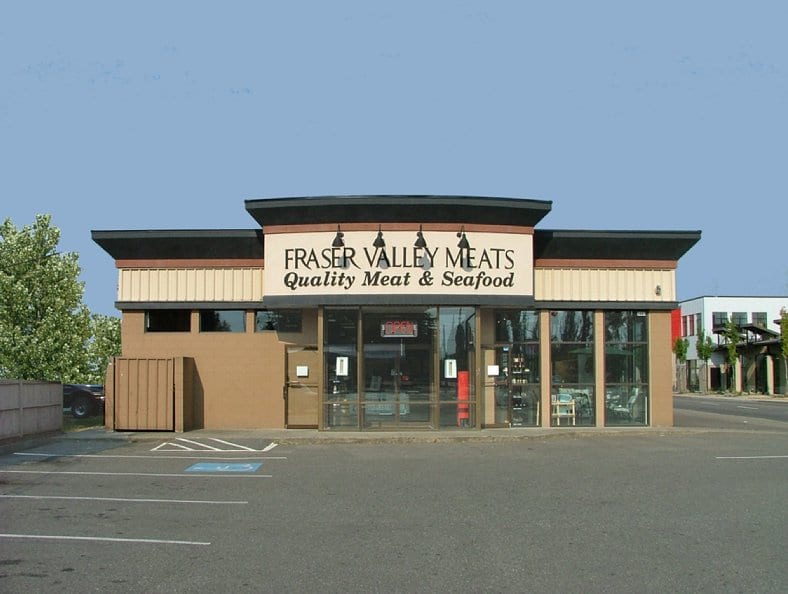 Henry's
Our succeess within our business gave us the ability to acquire another local meat shop, Henry's Meats on the corner of Knight and Vedder.

Want to give one of Henry's recipes a try? Our favourite is Henry's Boneless Maui ribs.
Wholesale
Our wholesale division flourished and relocated.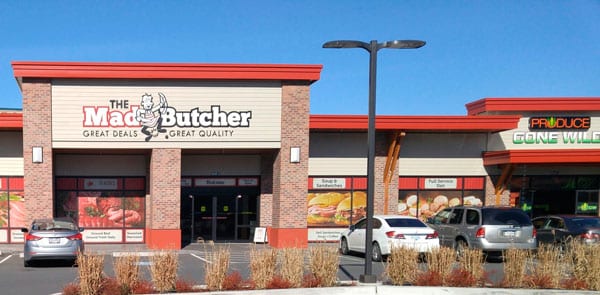 Mad Butcher
Our original location was demolished and rebuilt into another local butcher shop.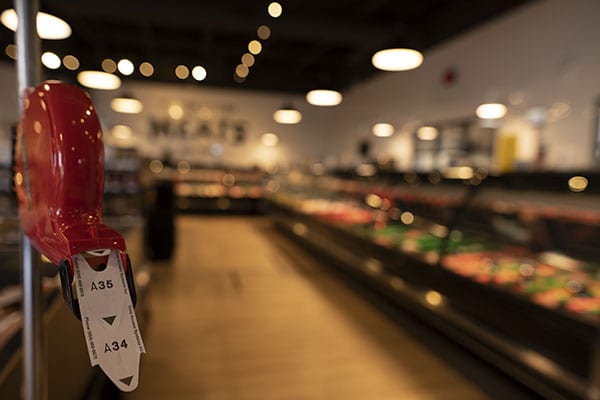 A Milestone
The year that was a true milestone for us.

Not only did we rebuild our flagship store on Vedder Road, but our work family had grown to 30 members. Each one of us is driven and a true asset to our team.

Now, over 50 years since our first store in 1969, we have grown from being a tiny butcher shop to being a meat store that proudly offers quality cuts of beef, chicken, and pork plus a myriad of specialty products (tons that we make in-house).

On top of all that, we love working with customers who require a custom cut of meat or special order that isn't generally seen.

It's a good feeling, being a pillar in our community thanks to our loyal customers!
That Set Fraser Valley Meats Apart
We Stand Behind Our Meat – we have a promised standard on our meat quality.
If one of our products doesn't meet that standard, you're welcome to return or exchange what you purchased within 10 days (as long as you have your receipt and bring in the offending product, of course!)
Choose Your Volume & Packaging – there's no minimum or maximum amount of meat you have to buy.
You choose what you want. Plus, we can do custom packaging and cuts.
There's A Butcher On-Site – want to meet the person who slices everything up?
Have questions about meat only a butcher could answer? Our butchers work in-store and are always available for a chat!
You Can Shop Online – don't feel like visiting our store?
While you're missing out (c'mon, our store is pretty awesome, if we must say so ourselves), we understand that it's much more convenient to order online.
Learn more about our Online Ordering Process on our FAQ page.
Involved with local sports teams, non-profit organizations, and local charities – community is absolutely integral. We know this as well as you.
This knowledge has helped us create a fundraising program we're very proud to offer our local community.
Learn more about our Fundraising Program.
We're No Corporate Giant – because we're a small company with a small (but constantly growing) team, we boast small-batch excellence, supply dependability, community strength, and traceability (it's simple to find out where our food comes from). Karen
| Store Manager
Matriarch Of The Meat Cause
Karen first joined our ranks on September 3rd , 2002.

It was quickly apparent that she could talk faster than anyone else we knew, and that she was, without a doubt, a die-hard fan of the Blue Jays.

She's our beloved mother hen, a pillar of the FVM team. She's an incredible nana to her grandchildren, and we're positive you'll feel wonderfully at ease when you chat with her. Blaine
| Butcher
Blaine joined our family on May 25th , 2009. Not only does he work incredibly hard, but he's steady and collected, no matter the chaos that goes on around him.

Outside of Fraser Valley Meats, Blaine is a huge car buff, and spends as much time as he can camping. Allison
| Supervisor
Allison was added to the FVM fold in 2013. When she's not ensuring all is well within the store, she's cheering loudly during her children's baseball games, camping, and keenly following all Blue Jays games.

It's also crucial to mention that she's the mastermind behind our Country Music Thursdays. Her alias is DJ Allison for a reason. Joan
| Assistant Supervisor
Champion Of The Meat Cause"
In 2011 Joan enthusiastically took her place on the FVM team. While she's the one who keeps us all in check, she also is the funniest person in the store.

When she's not keeping us in line or lightening the mood of the room, she's answering questions from both staff and customers because she's got the best cooking advice. Breanna
| Online Expert
Breanna joined us in 2015. She's an incredible part of our team and someone who always goes above and beyond.

Breanna manages all our online shop and help makes everything run smooth!

She was born and raised in Chilliwack and is determined to keep us as a pillar in the community. Nick
| Chef
Nick added his culinary prowess to FVM in 2019. He's nurtured our Grab N Go department to what it is today, and is the creator of Nick's Kitchen pre-made meals.

When he's not wowing with his delicious meals, he's either playing hockey, fishing, golfing, or enjoying the river with his pup, Bruno. Dylon
| Senior Butcher
Although Dylan only joined us in 2017, his butcher expertise quickly placed him as a commanding presence on our team. Although he's quiet, he's fierce, and he's trained many of our butchers. When someone asks for a creative cut of meat, he gladly takes the challenge.